Salt Beach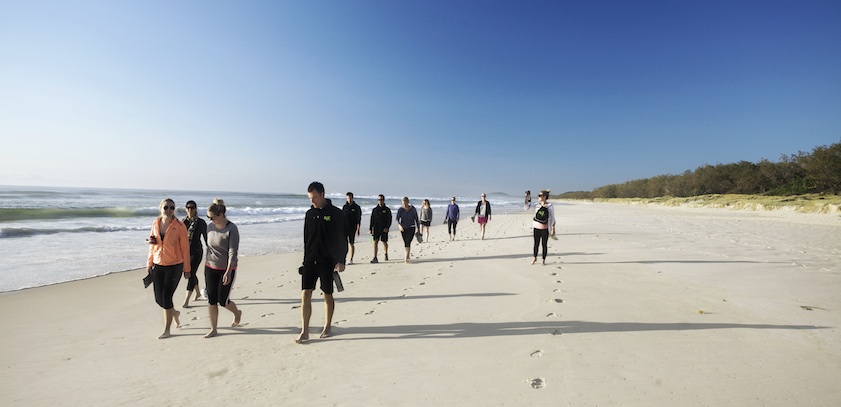 NuYu @ Salt Beach, the perfect escape
NuYu @ Salt Beach is the perfect blend of a world class beach holiday escape and targeted health program that explores every aspect of healthy living. Ideally located in the spectacular Northern Rivers coastal region of NSW, just 15 minutes from Gold Coast international airport, 1 hour and 15 minutes south of Brisbane and 35 minutes north of Byron Bay, this amazing location truly offers it all. Our beautiful beachfront resort style accommodation and facilities on offer include;
Range of accommodation options for either 4, 4.5 and 5 star comfort
NuYu Weight Loss Retreat Salt Beach
Range of room types to choose from
Fully equipped gymnasium
Multiple swimming pools
Tennis courts
Direct access to pristine white sand beaches

7km of beachside walking tracks
Variety of optional activities including whale and dolphin watching, swim with turtles, surfing, kayaking, snorkelling, nature walks and more
Enjoy one of Australia's most renowned Day Spa's onsite 
Quality Accommodation
Private rooms are spacious, well-appointed and stylishly furnished, they include;
Hotel room, 1 Bedroom Spa Apartments and 2 Bed Suite options
NuYu Weight Loss Retreat Salt Beach
Spacious ensuite bathrooms
Individually controlled heating and air conditioning
Fridge
Tea making facilities
Cable television

Iron and ironing board
Hair-dryer and complimentary toiletries
Alarm clock and radio
NuYu Weight Loss Retreat Salt Beach
Writing desk
STD and ISD phone line
Wireless internet access
Bathrobe in all rooms
Laundry with all amenities
---

NuYu Platinum @ Salt Beach
For the discerning guest looking for a luxury escape and elite health experience.
This private hideaway is located in one of Australia's most stylish holiday destinations, Salt Village in Kingscliff.
Located on Salt Beach within the Northern Rivers of NSW, NuYu @ Salt Beach is just 15 minutes south of the Gold Coast (Coolangatta) airport, 1 hour 15 minutes easy driving from Brisbane and 35 minutes north of Byron Bay. 
With 5 star luxury accommodation and your very own Platinum Concierge manager who takes care of all your needs plus a range of health experts delivering a one-on-one service.
Get a info pack now or call 1300 949 144 >>




Salt Beach Photo Gallery
Call 1300 949 144 or get a FREE info pack now...
NuYu Total Health is no longer operating. Any enquiries relating to the business should be directed to the official receiver Rodgers Reidy (http://www.rodgersreidy.com.au/). If you are looking for a weight loss retreat then you may like to consider OnTrack Retreats (www.OnTrackRetreats.com.au). OnTrack have no connection to NuYu Total Health PTY Ltd but after the closure of NuYu are helping some former NuYu guests achieve their goals. If you complete the form above it will be sent to OnTrack so they can help you further
JUST RELEASED
BUDGET RETREAT

NuYu on a Shoe-String
Lose Weight, Get Fit, Healthy, More Positive & Motivated at an Affordable Price.
PLATINUM RETREAT

NuYu Elite Experience
One on One Service, 5 Star Luxury Facilities a program tailored just for you.